Chinese British photographer Justin Jin captures a changing world through stories of real lives.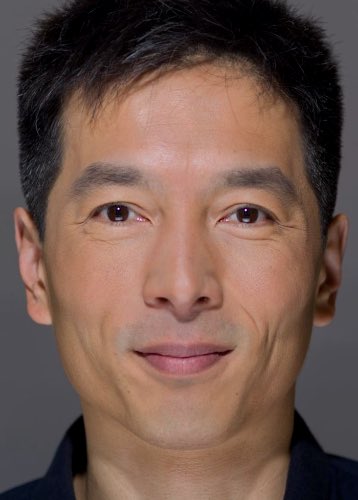 Born in Hong Kong in 1974, his childhood curiosity about the way the world works led him to Cambridge University, where he studied philosophy and social science. From there he joined Reuters in London and headed an eight-person bureau in Shenzhen, writing stories about China to a global readership. Soon, Justin was pulled by the power of images and left the news agency to pursue documentary photography.
Today, with two-decades' experience crafting visual narratives, Justin travels between Asia, Europe and Africa for the world's leading media and NGOs. 
Speaking fluent Mandarin, Cantonese Chinese and English, and reasonable Russian and Dutch, Justin cuts through cultural barriers to the heart of diverse themes, such as the levers driving China's ascension and the deep contradictions of Russia.
While photography is Justin's primary tool, he publishes writings and directs videos, giving him the capacity to take on projects as the creative centre. Justin works as a photographer and video director on corporate, industrial, advertising and CSR commissions, bringing storytelling to commercial projects.
International awards attest to Justin's dedication as a photojournalist, including the Magnum Emergency Fund, Pictures of the Year International (POYi), World Press Photo Masterclass, and various prizes in China. His work has been exhibited internationally, including at the FOAM, Rijksmuseum Amsterdam, and photo-journalism's premier venue, the Visa Pour L'Image festival in France.
Justin is a Sony Global Ambassador. He currently splits his time between Shanghai and Brussels. He previously lived in Moscow, Amsterdam and Beijing.
www.justinjin.com
justin@justinjin.com
Testimonies
"Justin Jin's artistic documentary approach was a real coup for us –  His sheer passion for the task made a real difference in how Martell communicated," Frances Alvarado, Group Account Director for Martell Brands in China.
"Justin's photographs are absolutely fantastic. It is amazing what he made out of these really difficult set-ups," Annette Engelhardt, IWC Schaffhausen.
"Justin worked quietly and submitted the most extraordinary images that describe the essence of the country and humanity," Lysbeth Holdoway, Media Relations Manager, OXFAM
"Justin Jin…a rising star of the industry." Florian Hanig, chief editor of GEO Magazine's Special Edition, writing in the editorial.
"Justin has the wonderful gift to transfer the soul of people and places into his pictures," Annegret Schlabe, Communications, Wintershall, BASF Group.
"Everyone was thrilled with Justin's work once again," Michele Hadlow, Senior Photo Editor, Forbes Magazine, New York.
"This work is magic," Pierre Berard, Director of Marketing, Pernod Ricard (China)
"Justin brings substance, creativity and stories into his photographs and elevates our video series," Eliza Wong, Creative Director, TBWA\Shanghai, on the Martell campaign.
"Everyone at GE absolutely loves the work. The word "obsessed" has been used!" Marissa Amendolia, Account Manager for GE, BBDO New York. 
"Clients loved the work and expressed their appreciation for the beautiful portraits," Akos Papp, Art Director on the GE "Faces" campaign, BBDO / New York.
"Justin's humanistic imagery powerfully connects brands with consumers through real people, real impact, real stories," Jason King, Group Planning Director, BBDO Shanghai.