A CHILDHOOD SUCKED DRY
Drought leaves Zimbabweans near starvation at the twilight of Mugabe's rule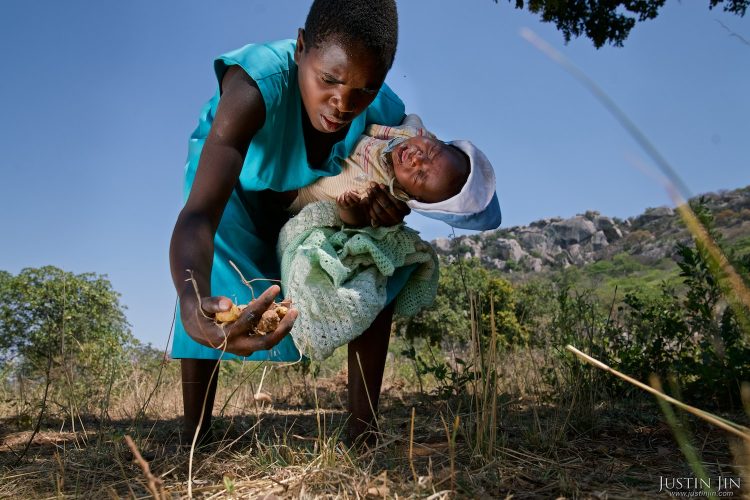 By Justin Jin
Masvingo Province, Zimbabwe, October 2016 – Outside the classrooms of Mutenda Primary School in remote southern Zimbabwe, giant cactus plants stretch toward the scorching sun. Inside the classrooms, children wilt in their chairs, their eyes rolling back in their heads.
"They cannot concentrate due to hunger," Assistant School Director Tasiana Midzi , 57, says of the exhausted children. "You will find teachers struggling to wake them and make them listen to their lessons."
Southern Africa has suffered its worst drought since 1992 as a supercharged El Nino weather phenomenon blazed through seven countries, and an estimated four million Zimbabweans are in urgent need of water and food aid.
Across Masvingo province, more than 75 percent of the maize crop, the region's staple, is destroyed, making it the hardest-hit in the impoverished African nation. As rivers and reservoirs dry up, about 45 000 cattle are at risk of dying; farmers can neither feed them, nor make money selling them. Instead, some farmers are selling near starvation cows for US $10 – 30 a head to feed crocodiles, a fraction of the $300 – 500 the livestock usually go for.
At School
Some 750 kids arrive at the Mutenda school each day on empty stomachs, ghostly after walking up to 10 km from home. Many of the younger kids turn up motivated by the government's food program, which hands out cornmeal to kids four to eight years old, says Midzi.
Students older than eight are left unfed until they reach home in the evening for their ration of cornmeal. Most of their parents cannot afford the USD1 / month fee for school food. Many even survive on wild fruits.
"Can you imagine, a grade one child having a grade six child begging food from the same little ration that he's been given," says Godwin Shuniba, a grade six teacher. "It's very painful."
Desperation
Assistant School Director speaks
Whenever the drought ends, the resulting problems are likely to linger for a long time, says the British aid group Oxfam, which is actively supporting the region. The lack of rain prevented this year's planting so farmers are expecting a weak harvest next year too. As communities turn to self-defeating ways to cope — such as using up farming resources to buy food, pulling kids from school, or family abuse — effects can hurt the communities for years after.
Children, particularly girls, are especially vulnerable, Midzi, the school director, explains. Desperate to feed themselves, some girls engage in transactional sex. This skyrockets their vulnerability to abuse, early pregnancy, sexually transmitted diseases such as HIV, and early death."The school girls at secondary schools can sell their bodies to get a few cents to buy something to eat," Midzi says. "Sometimes they even sell their bodies for nothing. They will be cheated… those men have nothing to give."
Liliosa, 16, is raising an eight-month-old baby by herself after the baby's father ran away. She lives with her half-sister Letwin, 13, who was born HIV positive and struggles with her symptoms. After the girls' mother and fathers died, their relatives disowned them so the teenagers take care of each other and the baby.
Liliosa had been keeping the three of them alive in a barren mud hut though a combination of odd jobs and handouts from neighbours. But since the drought, there is neither work nor food to go around. Liliosa walks some 10 km a day, baby on her back, to carry 20-litre buckets of water. She survives on wild fruits and the little cornmeal she can scrape together. Just outside her hut, used condom wrappers lay strewn around empty bottles of antiretroviral medication.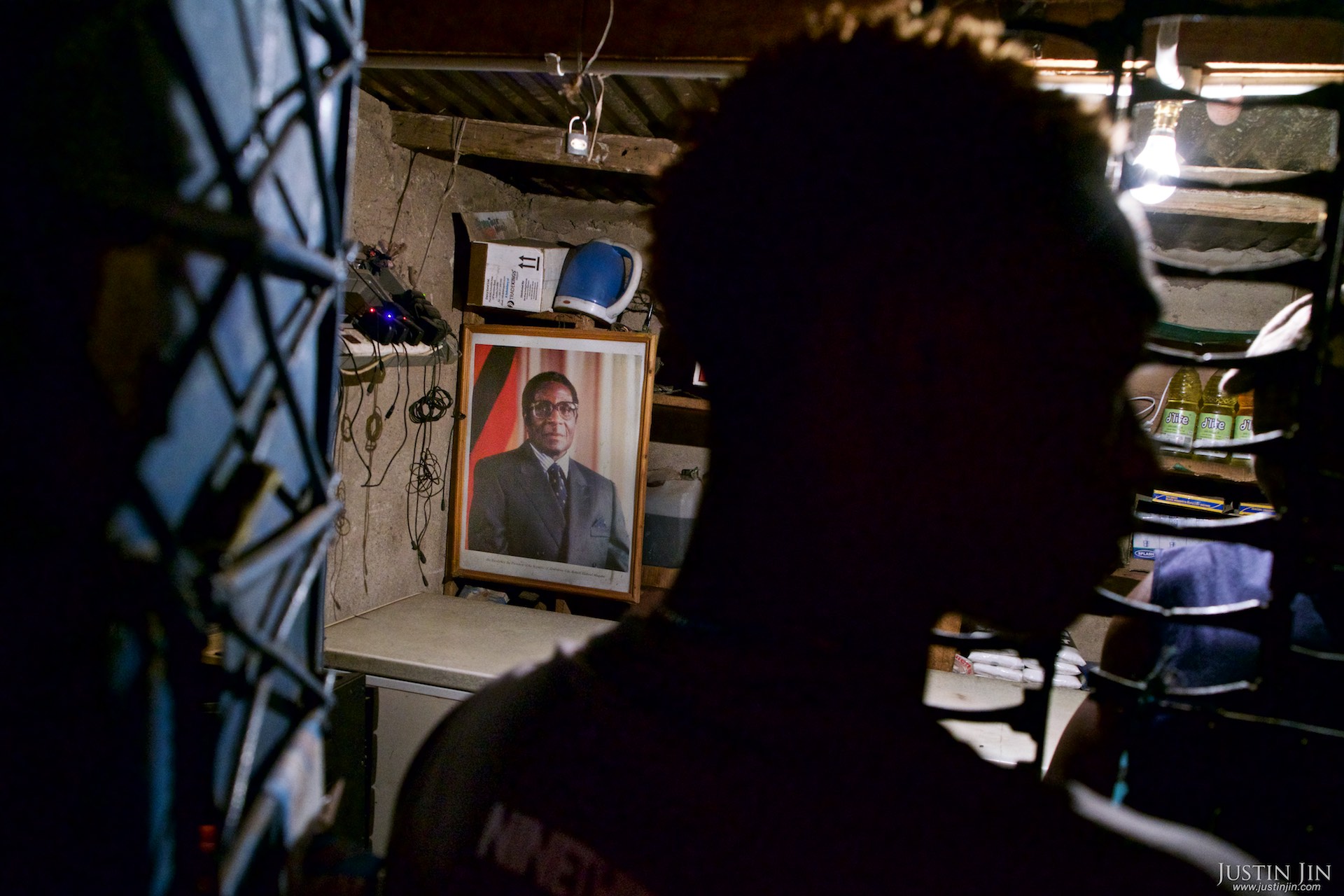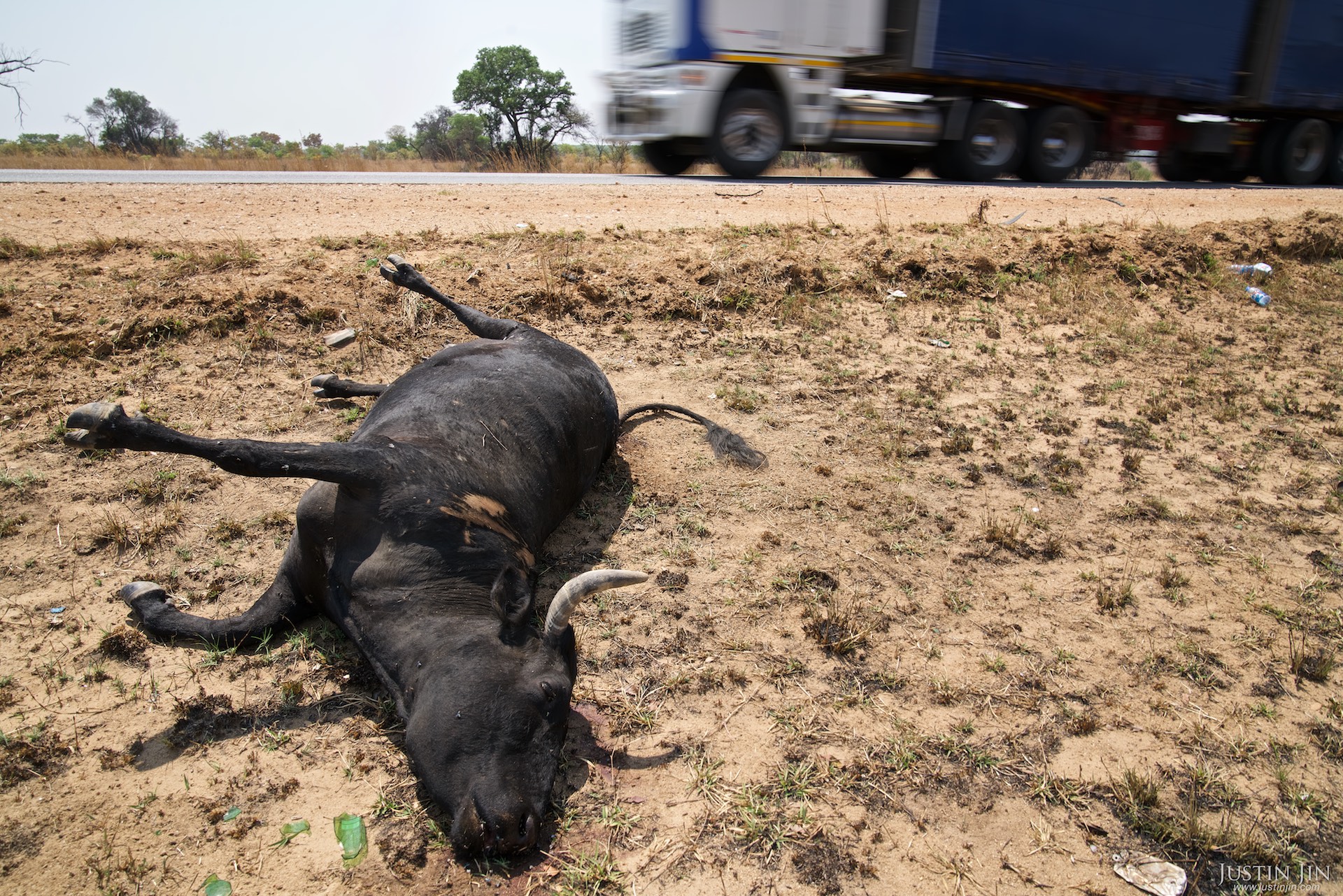 Broken System
Zimbabwe's food and water crisis reveals a fundamental collapse in the system. While the drought is affecting countries across the region – from South Africa and Botswana to Malawi and Mozambique – Zimbabwe is unique in declaring a state of emergency, yet failing to allocate nearly enough resources to deal with it.
While President Robert Mugabe blames the international sanctions for Zimbabwe's ills, critics point to the administration's rampant corruption and gross mismanagement. The rapid seizure of white-owned commercial farms, combined with the lack of experienced people to put in place of them, resulted in a nosedive in agricultural output. This, together with a failure to invest in infrastructure, have left one of Africa's most promising agrarian economies a struggling food importer.
In a display that particularly galled critics, Mugabe celebrated his 92nd birthday in the heart of the drought-stricken area in February with an $800,000 party, as he was declaring a state of disaster and the administration's lack of funds. The sum could have paid for 320 boreholes to unearth desperately needed water, almost half the 750 boreholes that the province's administration says is needed to adequately supply the region.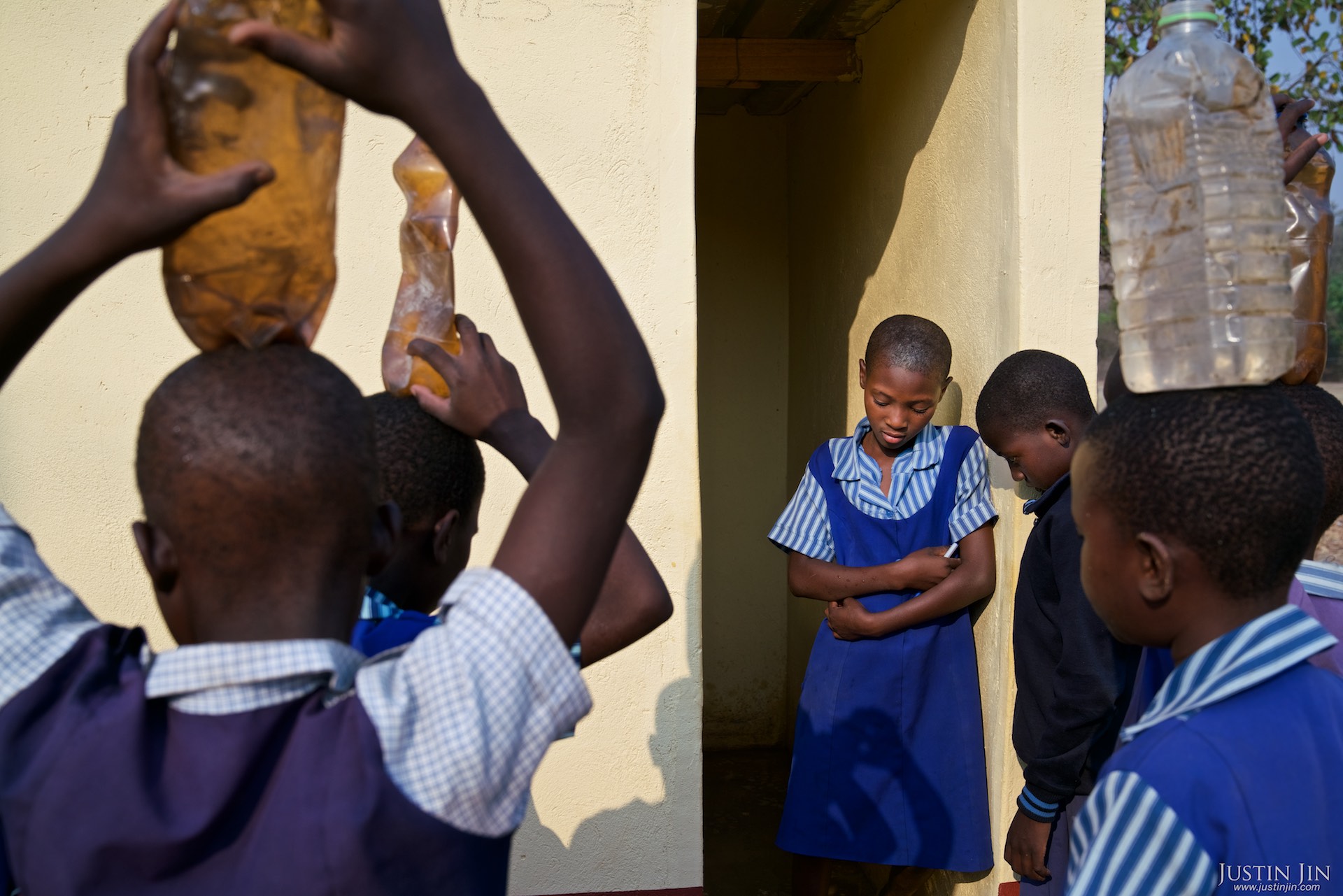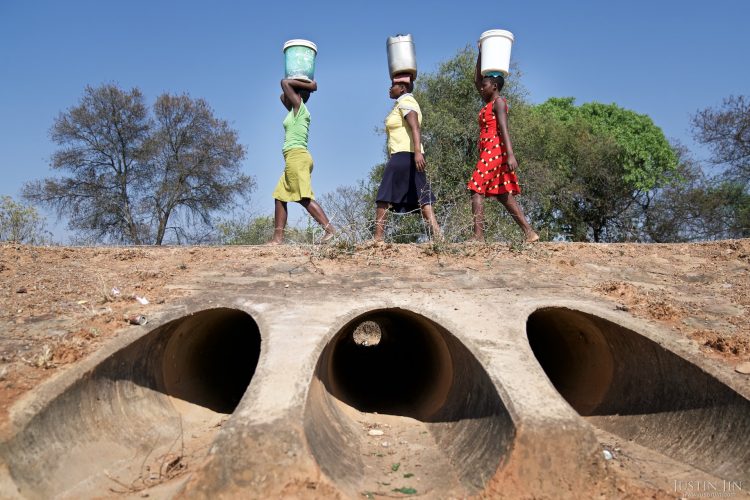 Borehole
The Mutenda school's borehole broke down 10 years ago and was never fixed, says Midzi. The school's students now walk one kilometer each way to fetch water for laundry, sanitation and drinking. Everyone has known such an inconvenience would become a disaster when drought hits, yet nothing has been done.
A single borehole costs $2,500 to drill and can serve thousands of villagers in an emergency, according to Makepeace Muzenda, the government's local District Administrator. Most of the 350 boreholes in the province are non-functioning, so villagers instead dig holes in the dry river beds. The water that trickles out is often polluted and filled with bacteria that can lead to water-borne diseases villagers can't afford to treat.
As the drought rages on, communities are falling into deeper crises. Where the government has failed to provide, some NGOs, including Oxfam, are working directly with villagers to give them cash to buy what they most need, whether it be seeds, fertilisers, agricultural machinery, or even a school lunch. Targeted cash transfers like this have their critics. Chief Shumba, a village leader, says money given to local men will go straight to liquor and suggested NGOs give food aid instead. But proponents believe cash transfers help communities sustain functioning market systems.
Midzi, the school director, agrees. A little cash goes a long way for parents struggling to feed their kids, keep their cattle alive, and work on the next harvest, she says.
As for her school, Midzi has one wish.
"If we could, if possible, get a borehole," the director says, tilting her head back towards the ceiling as if envisioning a dream, "the children would not have to walk long distances to fetch water, and we can even have a small vegetable garden."
The question remains whether in Zimbabwe, this is too much to ask.