Justin Jin shoots for some of the world's best organizations including the following: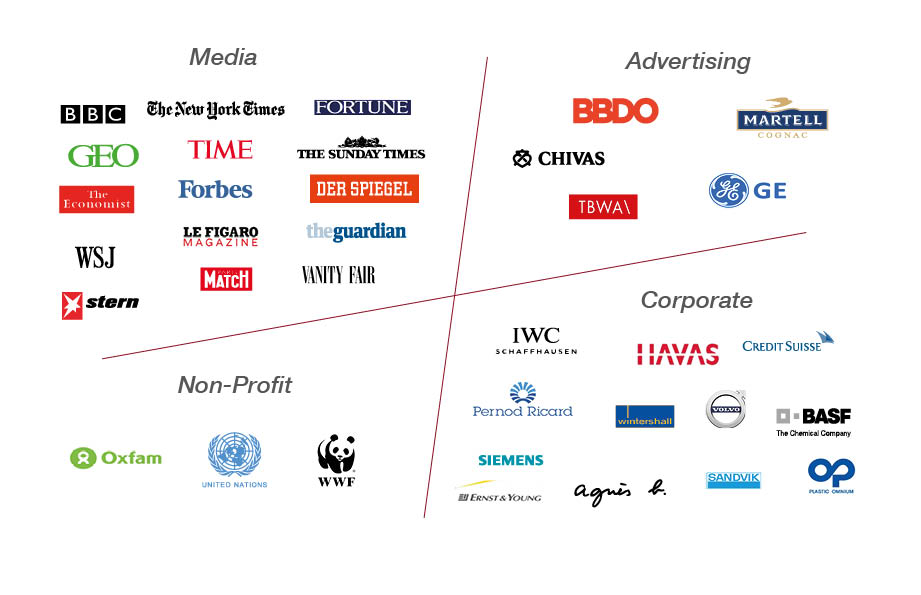 "Justin's artistic documentary approach was a real coup for us –  His sheer passion made a huge difference," Frances Alvarado, Group Account Director for Martell Brands.
"Justin's photographs are absolutely fantastic. It is amazing what he made out of these really difficult set-ups," Annette Engelhardt, IWC Schaffhausen.
"Justin worked quietly and submitted the most extraordinary images that describe the essence of the country and humanity," Lysbeth Holdoway, Media Relations Manager, OXFAM
"Justin Jin…a rising star of the industry." Florian Hanig, chief editor of GEO Magazine's Special Edition, writing in the editorial.
"Justin has the wonderful gift to transfer the soul of people and places into his pictures," Annegret Schlabe, Communications, Wintershall, BASF Group.
"Everyone was thrilled with Justin's work once again," Michele Hadlow, Senior Photo Editor, Forbes Magazine, New York.
"Everyone at GE absolutely loves the work. The word "obsessed" has been used!" Marissa Amendolia, Account Manager for GE, BBDO New York. 
"Justin's humanistic imagery powerfully connects brands with consumers through real people, real impact, real stories," Jason King, Group Planning Director, BBDO Shanghai.